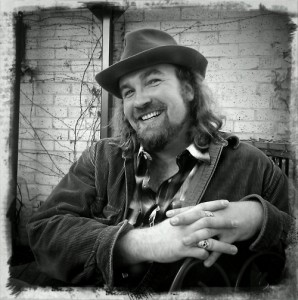 Ted Wulfers is an internationally touring American Entertainer, Singer, Songwriter, Multi-Instrumentalist, Producer and Composer based in Los Angeles. Along with a million stories and a few hundred songs, Ted's ability as a performer to connect with listeners keeps him busy for 50-200 shows a year with one of the most fun, original and inspiring live music shows around. His music has achieved radio success with the Top 40 Radio hit "Here We Go," the beachy ballad "San Luis Obispo" and the 2016 radio smash hit "The Cubs Won It All In 2016″ of which the lyrics have recently gone into the Baseball Hall Of Fame, and was released on vinyl as a 2017 Record Store Day Exclusive Release.
Primarily known for Rock 'n Roll, Americana, Blues and Ukulele music, Wulfers has released eight original studio albums as well as scoring soundtracks for film, television, video games. A number of his songs continue to be licensed to a number of commercials and films. A much anticipated ninth album is to be released soon.
Known for his virtuosic Guitar, Ukulele, Bass and Steel playing, Wulfers was classically trained on Piano since the age of 3, before teaching himself Guitar, Bass, Organ, Drums, Ukulele, Lap Steel, Pedal Steel, Dobro, Mandolin, Banjo, Cello and Harmonica. With touching and hilarious stage banter along with heartbreaking, road-worn, tongue-in-cheek and lyrics, Ted employs much of his four and a half octave vocal range throughout his recordings and live shows. Growing up in the Chicago Blues and Midwest Jam Band scenes helped Wulfers evolve into an artist with incredible stage presence and his own eclectic style of Rock 'n Roll/Americana/Ukulele music.   
Wulfers' enormous catalog of music remains timeless and innovative and there seems to be a song or lyric for every occasion. His full band or solo acoustic live performances showcase Wulfers' wide vocal range and abilities on a myriad of instruments. He owns and manages his own recording studio, produces a plethora of other artists' albums, and he caught a Pacific Blue Marlin sizable enough to be featured in an exhibit in Chicago's Field Museum of Natural History.  Well known for playing most of the instruments on his albums, he has also featured some of the world's best and well known musicians to back him up.
Wulfers has been featured on CNN, CNN Europe, WGN, CBS, ABC, ABC World News, FOX, ESPN and has been covered by hundreds of other radio/TV/print media outlets. Recent Ted Wulfers music videos have been nominated for several awards and Wulfers is currently directing his first feature film. He is also associated with his recording studio, 663 Sound, his film company, 663 Films and as leader of the 1990s band, Beggar's Bridge.
Recently Ted's photography has been gaining a lot of admiration and attention. He has been published and is currently selling prints. There will be information soon on this site as to where you can view and how you can own Ted's photo prints.
---
GET TO KNOW TED….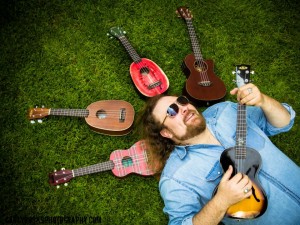 —Ted was born in the wilds of Arlington Heights, Illinois and grew up in the Chicagoland area. He has traveled a majority of his life and
currently abides and abodes in Los Angeles, California.
—Ted stands six foot four inches…..six foot three inches when he's lazy.
—Ted's latest album is You Are Here (November of 2014). Ted's first
album is 1997's Upstream with his 1990s band Beggar's Bridge.
—Not only does Ted release solo albums but he also scores soundtracks,
video games and produces albums and singles for a plethora of other
artists and bands.
—Some of the instruments that Ted plays include: Electric Guitars,
Acoustic Guitars, Piano, Organ, Bass, Ukulele, Mandolin, Pedal Steel, Lap Steel, Dobro, Banjo, Sitar, Harmonica, Drum Set, Percussion, Cello, Marimba, Fly Reel, File Cabinet and many many more. He started playing
all the TV commercials by ear on the piano at age 3 and began classical
lessons. He is self-taught on all other instruments.
—Besides music, Ted is also a published photographer and writer.
—Ted has played shows with Hayes Carl, The Doobie Brothers, Cracker, The
Randy Rogers Band, LP, The Radiators, Uncle Lucius, Hammel On Trial, Die
Kreuzen, Camper Van Beethoven, Whitey Morgan, Keith Urban, Miranda
Lambert, The Disco Biscuits, Glen David Andrews, Shurman, Chicago, Jon
Faddis, Steve Azar, The Freddy Jones Band, Stonehoney, The Ghettobillies,
Equaleyes, Superdrag, Mary Wilson, Chico Banks and many many more…
—On Feb 28, 2002, Ted caught a 663 pound, 14.5 foot Pacific Blue Marlin,
It was a February record. A model of the fish is now on display at
Chicago's Field Museum as a feature of its "THE MACHINE INSIDE" exhibit
teaching future generations young and old about the physics of how animals
work. What a wonderful legacy for this beautiful fish. Visit the exhibit
in Chicago today, and as it travels around the globe over the next 10
years, look for Ted performances in all cities where the Marlin tours.
—Ted has sung the "National Anthem" at a number of Major League & Minor
League Baseball Games and Professional Softball events. One of the
highlights was being introduced to sing by "Harry Doyle" otherwise known
as Bob Uecker when singing at Miller Park in Milwaukee, WI.
—On March 13, 2005, Ted was in a horrible van accident involving black
ice traveling through Indiana after a performance. The ambulance arrived
late presuming Ted to be dead from the wreckage. Luckily he survived and
was at SXSW in Austin, TX days later still with glass in his face.
—Though Ted has usually played a majority of the instruments on his
albums, his music has included some world famous special guests such as
Kenny Aronoff (John Mellencamp/John Fogerty), LP, Rami Jaffee (Foo
Fighters/Wallflowers), Eric Rigler (Titantic/Braveheart), John Payne
(ASIA/RockVault), Matt Walker (Smashing Pumpkins/Morrisey), Doug Pettibone
(Lucinda Williams/John Mayer), Gary Morse (Brooks & Dunn/Chris Isaak),
Carey Deadman (Frank Sinatra/Mel Brooks), Jessy Greene (Foo
Fighters/Pink/Wilco), Taras Prodaniuk (Richard Thompson/Dwight Yoakam),
Aaron Weistrop, Aron Topielski, Dave Raven (Keith Richards/Mike Ness),
Chris Lawrence (Mike Ness), Mike Fratantuno (Black Eyed Peas/Gossip Girl),
Gia Ciambotti (Lucinda Williams/Bruce Springsteen), Ted Russell Kamp
(Shooter Jennings), Bryan Keeling (Eric Sardinas/Shooter Jennings),
Jennifer Oberle (Five For Fighting), Carl Byron, Tripp Beam (Moby),
Haroula Rose, Claire Holley, Mark Lonsway, Mark Cantwil, Diana Rein, Phil
Hurley (Gigolo Aunts), Russ Phillips and Eric Schneider (Ella
Fitzgerald/Benny Goodman/Count Basie/Sarah Vaughn).
—Ted has made his records with some of the best and most acclaimed
recording engineers, producers and mastering engineers in the world
including Richard Dodd (Tom Petty/George Harrison/Traveling Wilburys/Dixie
Chicks), Ron McMaster (Frank Sinatra/Elvis), Roger Seibel (Death Cab For
Cutie/Decemberists/Jimmy Eat World), Chris Blair (Sting/Radiohead/The
Beatles), Chris Shepard (Wilco/Smashing Pumpkins/Buddy Guy), Manny Sanchez
(Plain White T's/Umphrey's McGee/Fallout Boy), Davey Rieley (Elvis
Costello/Skillet), Mat LeJeune, John Zachs, Eric Corne (Walter Trout/John
Mayall/Lucinda Williams)
—In 2014, Ted made his film acting debut shooting scenes with Zoe Bell
(Kill Bill/Iron Man) for an upcoming film and was recently on a celebrity
Bowling Team with Richie Sambora (Bon Jovi), Orianthi (Michael Jackson),
John Payne (ASIA) & members of Stonesour, Dio and the Tubes.
—Despite the popularity and infamy of his song, "Fishnet Woman (The
Wisconsin Song)," Ted is NOT from Wisconsin nor has he ever lived in
Wisconsin, though he does have family ties there and his Grandfather was a
team Doctor for the Milwaukee Braves.
—Ted first started to record music in 1995 using radio shack microphones,
a Tascam 4-Track, a Sony Boom Box, a casio keyboard, a Fender Squire, a
Bass and a lot of memorex tape. He would record the rhythm track and bass
or keyboard track first and hard pan them L/R. He would play that tape
through the sony boom box and mic each speaker while singing and playing
guitar at the same time. To overdub he would continue this process of
micing the boom box while performing live over and over. In 1996, one of
his tapes circulated at his High School and was played daily over the
school's PA loudspeaker during announcements.
—Ted has been romantically linked to some very well known TV/Film
Actresses, Print Ad Models and Musicians over the years.
—Ted's album Drivin' Barefoot was one of the very first double albums to
be sold by CD Baby and was very complicated for their system to handle.
Ted's Vinyl Mp3s of his Lucky No. 7 album were the first Vinyl Version
Mp3s CD Baby every sold or offered.
—In a former life, Ted was awarded the MVP for his age group by Michael
Jordan at a Michael Jordan basketball camp.
—Bill Murray and Ted went to the same high school, obviously not in the
same year. Ted, Richard Marx, Patrick Stump & Pete Wenz all went to the
same school growing up as well, also obviously not in the same year.
—In a former life, Ted served as batboy for in several Major and Minor
League Baseball games including for Chicago Cubs, The Milwaukee Brewers,
The California Angels and more……He did some work with the Baltimore
Orioles and the very first game he ever saw was in Dodger Stadium when he
was 18 months old. Ironically the first Stadium to play his music!
—During the Fall of 1999, Ted and friends were involved in an incident
that included actor Lou Diamond Philliips. For more details, contact
Bradley Hagstrand.
—Ted has much trouble opening the plastic bags in the fruits and veggies
part of the grocery store with ease.
—The term "The Ted Abides" was born when David Lowery and Johnny Hickman
of Cracker asked Ted to join them for a song and David mentioned that they
didn't know if they were bringing "The Ted" or "The Dude" to the stage. Ted exclaimed "The Ted Abides" and the rest is
history. This is all in reference to a certain likeness Ted to a famous
actor in a plethora of roles. If you don't get the reference, you're
obviously not a golfer!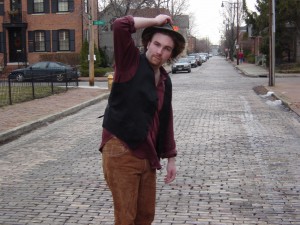 —In 2008, Ted wound up in a media blitz between the Milwaukee Brewers and the Chicago Cubs. This was all spawned by Ted singing the chorus of a song and having his show canceled. He wound up on the cover of the Chicago Tribune which then led to hundreds of radio interviews, TV appearances and press covering the wonderful ridiculous occurrence.
Highlights were CNN, CNN Europe, ESPN, ESPN the Magazine and ABC World News with Charles Gibson and a really funny humorous news story about it that still may be out there on google. Go look for it and let us know!
—In 2004, while in Nashville to master his Cheap Liquor album, the bar
owner at Legend's Corner in Nashville, TN asked Ted & his mixing engineer
to sign their names behind the bar for drinking the most bourbon in a 48
hr period he had ever seen.
—Phil Circle tells many tour stories about Ted and various adventures in
Phil's 2014 book, The Outback Musician's Survival Guide.
—In 2005, Ted was asked to join blues great Andre Taylor's band the Blues
Alley Cats at Chicago's world famous Kingston Mines. Ted agreed as long
as he could be the keyboard player because he always wanted to be a keys
player in a blues band and sit back and watch…and learn…rather than be
the main guy as he is in his own career. This was a wonderful indenture,
adventure and education that included a revolving door of blues legends,
celebrities, modern day flapper dancers and a who's who of cool in the
blues universe. 9:30p start time….wrap at 3:30am and stay out til the
sun comes up.
—In college, Ted was a roadie for a 16 piece Big Band called the Rick
Brunetto Big Band. Ted has also drum teched for Brian Blade, bass teched
for Christian McBride and roadied for Joshua Redman.
—On October 22, 2014, Ted played his first performance in Illinois
WITHOUT FACIAL HAIR since 1997!