TED'S SONG "THOUGHTS & PRAYERS" HAS GONE VIRAL
Ted's song "Thoughts & Prayers" has gone viral and people throughout the world are finding a strong connection to it. The song is inspiring conversation and change. Now This News shared a version of Ted's video that had over 200k views in a matter of hours. We have been notified that the song is being added to Radio throughout the U.S. Please email us for more information.
TED LIVE ON THE RADIO TONIGHT
Tonight on Feb 19, 2018 at 7pm pst Ted will be live on the LifeChangesNetwork radio and the show can be seen anywhere on the globe. Tune in
here
NEW SONG OUT TODAY WITH A SPECIAL MESSAGE
On Feb 16, 2018, Ted has released a music video for the song "Thoughts & Prayers." See the video
HERE
and download a copy of the song for your collection
HERE
TED KICKS OFF NAMM WITH FINLAND EMBASSY GIG
Ted plays NAMM Kickoff at Nordic LA for the Finland Embassy Celebration on Monday, Jan 22 in Hollywood!
AUSTIN REVOLUTION FILM FESTIVAL 2017
Father of Jayla – a Film by Yusuf Kahn with original score by Ted Wulfers showcased at the Austin Revolution Film Fest to rave reviews. The film score and sound design was recorded and mixed at 663 Sound. Father of Jayla is up for several awards as well. You also may recognize Ted playing the role as "Driver" in the film. Congrats to cast and crew!
FUN ARTICLE ABOUT TED'S SONG "San Luis Obispo (Take It SLO)"
New article on Ted's Song "San Luis Obispo (Take It SLO)"
TED ON TOUCHTUNES JUKEBOXES THROUGHOUT UNITED STATES
We are very proud to announce that many of Ted's albums and singles are available on Touch Tunes jukeboxes throughout the United States. If you're in a bar, restaurant or bowling alley, turn up the Ted Tunes on Touch Tunes!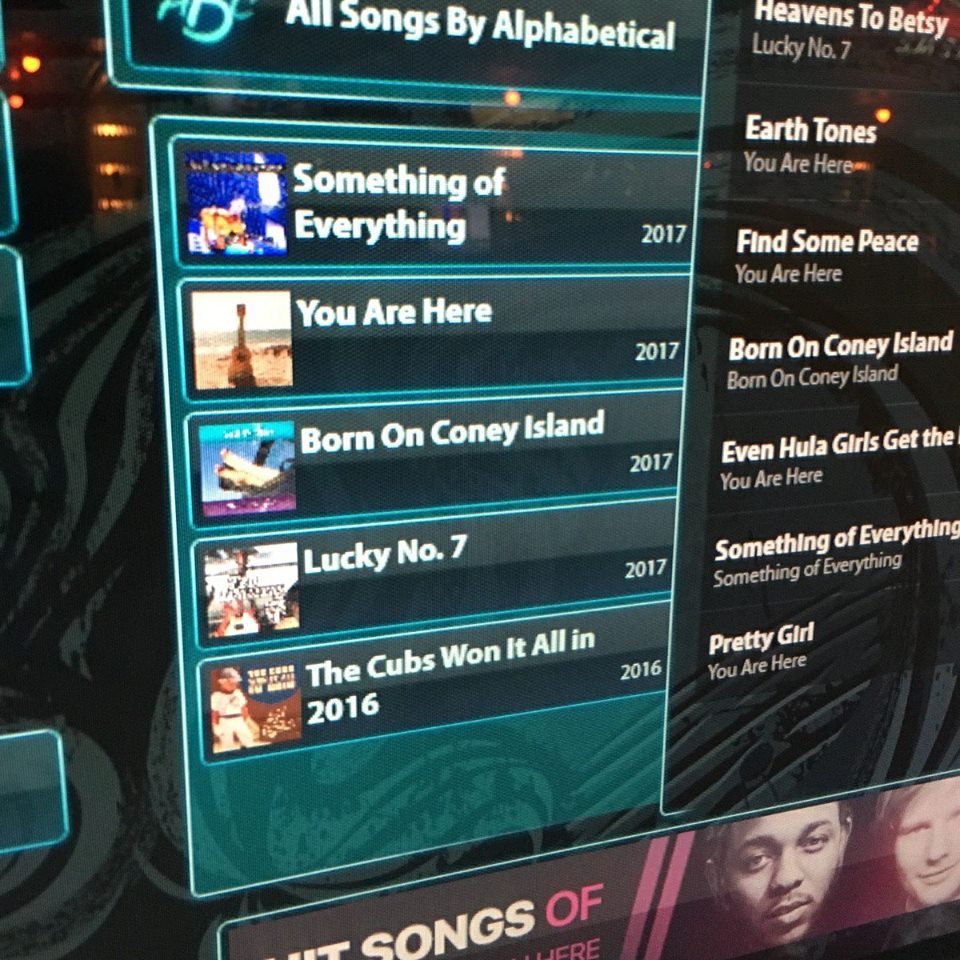 A PEEK FROM LAST WEEK'S SHOW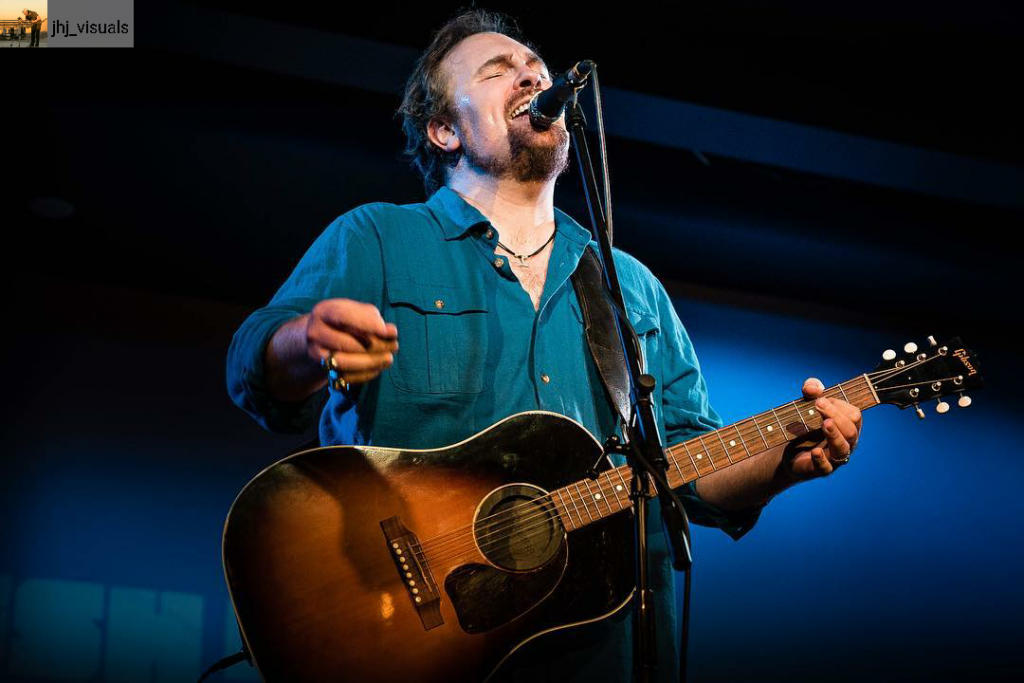 NEW TED WULFERS MERCH STORE
NEW Ted Wulfers Merch Store is Open. All sorts of Vinyl LPs, CDs, T-shirts, Tank Tops, Hats, Stickers and Accessories
SAMPLES FROM TED'S PROLIFIC CAREER AND CATALOG
TED'S IN THE STUDIO AND HITTING THE ROAD…
With all the success and joy of Record Store Day, many people have been discovering and re-discovering Ted's enormous and prolific catalog. He is currently in the studio adding new music to that catalog can't wait to share it with you very soon. Stay tuned for new Ted Releases.
Can't wait to see you at shows throughout the US as well as Ireland and the UK!!!
TED TO PERFORM ON RECORD STORE DAY IN CHICAGO
Ted's Record Store Day 2017 Exclusive 7″ Blue Vinyl Release of "The Cubs Won It All In 2016″ will be available at 421 stores throughout the U.S. Thank you to all stores in Arizona, California, Colorado, Connecticut, Delaware, Florida, Georgia, Idaho, Illinois, Indiana, Iowa, Kentucky, Louisiana, Maine, Maryland, Massachusetts, Michigan, Minnesota, Mississippi, Missouri, Montana, Nebraska, New Jersey, New York, North Carolina, Ohio, Oklahoma, Oregon, Pennsylvania, South Carolina, South Dakota, Tennessee, Texas, Utah, Virginia, Washington, Wisconsin.
Ted will be performing at Laurie's Planet of Sound in Chicago on Sat, Apr 22 at 12p and signing records afterwards. What a wonderful day to celebrate music and small businesses throughout the US on Record Store Day!! Viva La Vinyl!!
FANTASTIC WRITE UP OF TED'S RECORD STORE DAY 2017 RELEASE
Daily Herald
APRIL IS HERE RECORD STORE DAY AND BASEBALL OPENING DAY
Happy April to everyone around the world. April means that Baseball is finally here and Record Store Day is just around the corner. We are so very proud that the Baseball and Music worlds of Ted Wulfers are colliding now that Ted Wulfers – "The Cubs Won It All In 2016″ is an official Record Store Day 2017 release on the coveted official RSD2017 list! Please visit RecordStoreDay.com to find a store near you where you can pick up this limited edition 7″ Blue Vinyl piece of Rock 'n Roll, Baseball and American history.
TED NEW VINYL IS OFFICIAL RECORD STORE DAY 2017 RELEASE
We are proud to announce Ted Wulfers – "The Cubs Won It All In 2016″ is an official Record Store Day 2017 release on the coveted official RSD2017 list! Please visit RecordStoreDay.com to find a store near you where you can pick up this limited edition 7″ Blue Vinyl piece of Rock 'n Roll, Baseball and American history.
TED'S SONG IN THE BASEBALL HALL OF FAME
We are still very much over the moon to learn that the lyrics for Ted's baseball classic "The Cubs Won It All In 2016″ have gone into the Baseball Hall of Fame for their archives, exhibits and records. This is such an amazing and rare accomplishment and Ted is extremely honored.
Big Thank You to 93.1 WXRT in Chicago for playing the song during the Cubs Parade, during the Cubs Convention and throughout the last couple months. The emotions and joy have been fantastic to share with so many around the world.
TED AT NAMM 2017
Ted Wulfers will be at the NAMM Show in Anaheim. If you happen to see him there, say hello. He'll be at the booths and supporting the amazing companies that endorse him such as Mad Professor Pedals, Shubb Capos, TK Audio, Telefunken Microphones, Singular Sound, Radial Engineering and many more!!
THE CUBS WON IT ALL IN 2016 Now On iTunes ! ! !
Ted's new home run of a single "The Cubs Won It All in 2016″ is now available on iTunes. This emotional and heartfelt song is the feel good hit of the season celebrating America's past time and the Chicago Cubs winning the 2016 World Series.  On iTunes Today!
TED'S ACTING DEBUT ON BIG SCREEN
Ted's acting debut can be found in the film Freshwater starring Zoe Bell. Now available in the USA. Enjoy!
Speaking of big screens, we are proud to announce the licensing of several Ted Wulfers songs to TV/Films/Commercials. We shall announce more news about this soon. Stay Tuned!
TED WRITES WORLD SERIES SONG – THE CUBS WON IT ALL IN 2016
To celebrate the Chicago Cubs winning the 2016 World Series, Ted has written a song called "The Cubs Won It All In 2016." It brings laughter and tears and tugs at the heart strings. It was written 3am November 3, recorded 4:30am November 3 and is already getting TV and Radio airplay. To listen to the song and to download your own version,
click here
We want to thank WXRT Chicago for playing the song. It is getting SUCH AN ENORMOUSLY EMOTIONAL response. The song is only available right now at the Bandcamp store or by listening to WXRT. It is barely 24 hours old and not on iTunes…. yet. Working on that (people who have been asking)The Cubs Won!! Holy Cow….it happened! Thank you!
TED PLAYING WITH RONNY COX
Friday, November 4th, Ted will be playing Mandolin, Dobro and Ukulele for the world famous Actor/Musician Ronny Cox at the Musica Del Rio House Concerts in Atascadero, CA. Show starts at 8pm
HOTEL CAFE OCTOBER 24
Ted is hosting Monday Monday at Hotel Cafe TONIGHT in Los Angeles as well as playing a short set at 9pm. Join us!
TED'S LATEST FILM SCORE
We are proud to announce that the film Father of Jayla will be showcased at the 2016 Laughlin International Film Festival in Laughlin, NV this October. Ted wrote and performed the score for the film as well as mixed the sound. If you watch closely, you may recognize the "driver" in the movie as well. 😉 Very proud!
CONGRATS TO TARRA LAYNE
Congrats to Tarra Layne on being on NBC's The Voice this season. Tarra has been recording with Ted at 663 Sound on numerous records, singles and projects over the last couple years and we are all very proud of Tarra and happy to see the world getting to know her amazing voice.
TED'S VIDEO NOMINATED FOR SEVERAL AWARDS
Ted's Music Video for "San Luis Obispo (Take It SLO)" has been nominated for 2016 Most Visually Stunning Video and 2016 People's Choice Video by Rockwired Magazine and KSCN Radio.
We are most proud of this acknowledgement and are very honored by the response the song and video have been getting.
World Premier of the Ted Wulfers "SAN LUIS OBISPO (TAKE IT SLO)" Music Video

HOTEL CAFE TONIGHT FEB 22 – 9:30p
Looking forward to playing a short set at Hotel Cafe in Los Angeles tonight, February 22 as part of their Monday night Hootenanny on their brand new second stage. Music starts at 7pm and I go on at 10pm with amazing artists all night. $5 and you'll hear some great music and check out the brand new stage at one of the world's classic venues.
NAMM 2016 was fantastic. So many great appearances and performances with many highlights at the My Beat Buddy Pedal booth where Doug Wimbish made a stop and jammed with Ted and Fernando Perdomo. Ted had a wonderful showcase at the SHUBB Capos booth, some rocking times at the Mad Professor Pedals booth and a career highlight when Victor Wooten stopped at the Beat Buddy booth to watch Ted play bass and demo the pedal for a while.
There are so many pics and videos from NAMM including this amazing video put together by Ukulele Magazine of Ted's performance of "Find Some Peace" > "Play The Ukulele" from his You Are Here album live at the Ukulele Magazine booth.
UKULELE MAGAZINE FEATURE AT THE NAMM SHOW 2016

Ted Wulfers "THINK OF THE GOOD TIMES" Video

Ted Wulfers "EARTH TONES" Video

Ted Wulfers "HERE WE GO" Video

Ted Wulfers "FIND SOME PEACE" Video

Ted Wulfers "BLACK MUDDY RIVER" Video

Ted Wulfers "SOMETHING OF EVERYTHING" Video

You Are Here, my 8th studio album is out now on CD, Vinyl LP and digital download!
<!– .entry-content –>
<!– #main –>
<!– #primary –>